Our Team
Dr. Carla Prado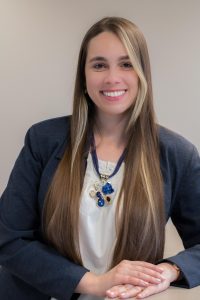 Dr. Carla Prado is a Professor at the University of Alberta in Canada and a Campus Alberta Innovates (CAIP) Chair in Nutrition, Food and Health. She is the Director of the Human Nutrition Research Unit, a state-of-the-art research and training facility. Dr. Prado is an expert in assessing nutritional status through the precise measurement of body composition and energy metabolism. Her research has shown for the first time the prevalence and clinical implications of sarcopenic obesity (concurrent appearance of low muscle and high fat) in cancer, and has provided evidence of the independent effect of body composition on cancer recurrence, treatment and survival. The focus of her current research program is to develop targeted nutrition interventions for the prevention and treatment of low muscle mass in patients with cancer. She is currently the Principal Investigator of three randomized controlled trials investigating the impact of nutrition intervention on body composition and health. Dr. Prado holds a dietitian title from both Canada and Brazil. She received her Ph.D. from the University of Alberta, Canada, and has completed further training at the Cross Cancer Institute (Canada), the National Institutes of Health (USA) and Newcastle University (UK). She is currently a member of the GLIM Body Composition Working Group, and the Sarcopenic Obesity Consensus Group (ESPEN/EASO). She is an Associate Editor of Clinical Nutrition and the Journal of Cachexia, Sarcopenia and Muscle. Dr. Prado is a recipient of Canada's Top 40 Under 40, a prestigious award that celebrates exceptional young Canadian leaders of all sectors.
---
Dr. Jens Walter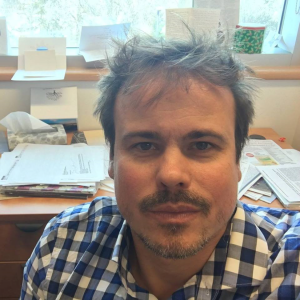 Dr. Walter serves as the Professor of Ecology, Food, and the Microbiome at University College Cork and the APC Microbiome Ireland. He has more than 20 years' experience in gut microbiome research. After receiving his doctoral degree from the University of Hohenheim in Germany, he performed postdoctoral research into genetic and metagenomic approaches to study gut microbial ecology at the University of Otago in New Zealand. In 2006, Dr. Walter accepted a tenure track position at the University of Nebraska-Lincoln to work as a Molecular Microbial Ecologist. He received tenure in 2012 before moving to the University of Alberta, Canada, in 2014. Prof. Walter has published >130 peer-reviewed publications (google scholar H-index 69, >22,000 citations) and is a 'highly cited researcher' according to the Web of Science group. His research has been featured on several journal covers (Cell Reports, Cell Host and Microbe, Applied and Environmental Microbiology), in hundreds of news outlets worldwide, and on six occasions in the research highlights of Nature and Nature Reviews journals. Dr. Walter has participated in several invitation-only workshops and think-tanks of the NIH, CIFAR (Canadian-based global organization that convenes extraordinary minds to address the most important questions facing science and humanity) and ILSI to discuss imminent issues of the microbiome field.
---
Dr. Arya Sharma
Dr. Arya M. Sharma, MD, DSc (hon), FRCPC, is Professor Emeritus of Medicine & Past-Chair in Obesity Research and Management at the University of Alberta, Edmonton, Canada. He is also the Past-Clinical Co-Chair of the Alberta Health Services Obesity Program. Dr. Sharma is founder and Scientific Director of the Obesity Canada (formerly Canadian Obesity Network), a network of over 10,000 obesity researchers, health professionals and other stakeholders. He is also a Fellow of the Canadian Academy of Health Sciences. He is also the Past-President of the Canadian Association of Bariatric Physicians and Surgeons. His past appointments include positions as Professor of Medicine and Canada Research Chair (Tier 1) at McMaster University (2002-2007), Professor of Medicine at the Franz-Volhard Klinik – Charité, Humboldt University Berlin (2000-2002) and the Free University of Berlin (1994-2000). His research focuses on the evidence-based prevention and management of obesity and its complications. He has authored and co-authored more than 500 scientific articles and has lectured widely on the etiology and management of obesity and related cardiovascular disorders. Dr. Sharma is regularly featured as a medical expert in national and international TV and print media and maintains a widely read obesity blog at www.drsharma.ca.
---
Dr. Aloys Berg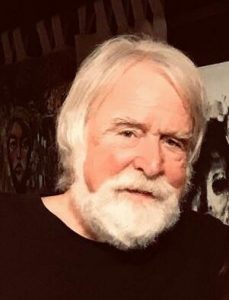 Professor Dr. Aloys Berg is a specialist in laboratory medicine and in physical and rehabilitative medicine with additional specifications in sports medicine, nutritional medicine, preventive medicine and lipidology. Born in Duisburg (Germany) in 1946, he studied medicine in Freiburg (doctorate in 1972, habilitation in 1983) and worked as a physician in the Department of Preventive and Rehabilitative Sports Medicine at the University Medical Centre Freiburg from 1974, from 1994 to 2008 as deputy medical director, and most recently as scientific advisor until 3/2011. In the period from 1/2005 to 10/2011, he was also head of the Sports Nutrition Unit at the Institute of Sport and Sports Science at the University of Freiburg. To date, he is a member of the medical faculty of the University of Freiburg and is in private practice with a focus on lifestyle management. For almost 40 years, he has worked on clinical, teaching and research in preventive and rehabilitative medicine, as well as in a leadership role for various medical boards. Since 2000 until today he is scientific consultant of Almased GmbH (München, Germany) and was principal investigator of numerous studies on the mode of action of Almased®. He is the author of more than 600 scientific publications and 9 professional monographs. His current work is focused on: Obesity management and therapeutic lifestyle modification, applied nutritional medicine, influence of defined nutrients on energy metabolism and metabolic risk factors.
---
Dr. Laurie Mereu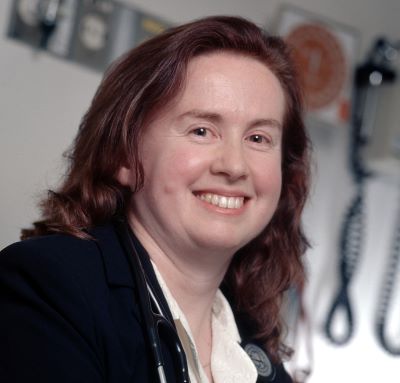 Dr. Mereu completed her medical degree at the University of Western Ontario and her endocrinology and metabolism residency at the University of Toronto. She was recruited to the University of Alberta in 1998 and became a professor in 2012. Dr. Mereu is the Conference Chair for the Division of Endocrinology's Annual Endocrine & Diabetes Update. She is the Director of Resident Transfers for Postgraduate Medicine. She is an examiner for the Royal College of Physicians and Surgeons Examination Board. Dr. Mereu received a Certificate of Merit Award in 2010 from the Canadian Association for Medical Education. In 2004, she was awarded the Rutherford prize, the highest honour given by the University of Alberta for teaching excellence. She also earned the Outstanding Teacher Award in 2002, 2003, 2004, 2006, 2007. As Endocrinology Block Coordinator for the first-year medical students, the Endocrinology Block was awarded Best Block for the following years: 2000, 2001, 2003 and 2004. Dr. Mereu sees patients with endocrine disorders including diabetes, thyroid, polycystic ovarian syndrome, osteoporosis, adrenal and pituitary disorders. She practices at the Kaye Edmonton Clinic. Dr. Mereu is a clinical researcher who focuses on diabetes and its associated complications.
---
Dr. Camila Oliveira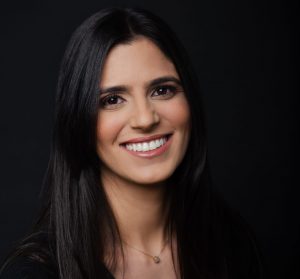 Camila completed her Nutrition degree and internship at the Pontifical Catholic University of Goias, in her home country of Brazil, where she holds a dietitian title. In 2013, Camila received the title of specialist in Sports Nutrition after taking a specialization course at the Sao Paulo University, Brazil. In 2015, she received her Master of Science degree in Nutrition and Health from the Federal University of Goias, where she studied the effects of creatine supplementation and resistance exercise in older adults. In January 2021, Camila defended her Ph.D. in Nutrition and Metabolism at the University of Alberta (Canada), where she studied the effects of a high-protein diet replacement on metabolism. Currently, Camila is a Postdoctoral Fellow under the supervision of Dr. Carla Prado at the University of Alberta and a Mitacs Accelerate Intern at Almased USA Inc.
---
Julia Montenegro
Julia has completed her BSc and internship in Nutrition at the Federal University of the State of Rio de Janeiro (UNIRIO), in Brazil, her home-country. She discovered her love for science during undergraduate degree, when she worked on different projects in the food science field. Julia also has a MSc degree in Food and Nutrition from the same university. Currently, she is a PhD student in Nutrition and Metabolism, supervised by Dr. Prado. Her academic excellence has led her to publish articles, present her work at academic conferences, and receive competitive scholarships. Julia's study focuses on the impact of a higher protein intake in metabolism, body composition and gut microbiota in people with excessive body weight.